Chris Harry's Blog

Harry Fodder
Monday March 18, 2013 Meet Northwestern State
Updated: 8:48am, March 18
GAINESVILLE, Fla. -- For Florida fans still steaming over Sunday's loss to Ole Miss in the Southeastern Conference Tournament championship game -- yet another second-half catastrophe -- why not just go ahead and turn your focus to the NCAA Tournament.

The Gators (26-7), pegged as the No. 10 overall seed by the NCAA Selection Committee, were thrown into the Southeast Region as the No. 3 seed and will take on 14th-seeded Northwestern State (23-8) Friday in the pod at Austin, Texas.
Tipoff is 7:27 p.m.

Some of the baseline basketball information you need to know about the Demons is that they lead the nation scoring (81.5 points per game), have four players averaging in double figures and 10 players who log at least 15 minutes per game. It's a team that will come at the Gators in waves and has some Cinderella history on its side -- from the 14 seed, no less.
Think Billy Donovan will show this video to his players?

Here's your Florida opponent first-round primer.


Where: Natchitoches, La.

Established: 1884

Enrollment: 9,200

Mascot: Demons

Colors: Purple and White (Mascot: Vic the Demon)

Coach: Mike McConathy (14th season; 223-212)

2012-13 record: 23-8

Berth earned: Southland Conference's automatic bid via its conference tournament. Defeated regular-season champ Stephen F. Austin 68-66 in title game.

NCAA Tournament appearances: 3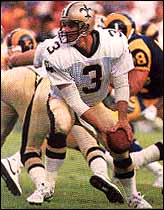 NCAA record: 2-2 (Defeated Winthrop in 2001 play-in game 71-67, then lost to top-seeded Illinoiis 96-54 in first round; As a 14 seed, defeated 3rd-seeded Iowa 64-63 in 1st round, then lost to West Virginia 67-54 in 2nd).

Common UF opponents: at LSU (lost 102-95); at Texas A&M (lost 78-65); at Arkansas (Lost 79-61).

Best players: 6-7, 230-pound F DeQuan Hicks (14.1 ppg, 5.8 rpg, 58.6 percent from the floor) and 5-10, 178-pound G Jalan West (10.3 ppg, 5.2 apg, 2.8 spg)

Famous athletic alumni: Kansas City Chiefs Pro Bowl running back and AFC Rookie of the Year Joe Delaney, who drowned in 1983 trying to save three children floundering in a waterhole in Monroe, La.; New Orleans Saints quarterback Bobby Hebert (pictured right), got his start leading the Michigan Panthers to back-to-back championships in the United States Football League (1982-83); former Ole Miss football coach Ed Orgeron played at NWSU before transferring to LSU in 1978; Notre Dame basketball coach Mike Brey, who played three seasons (1978-80) for the Demons.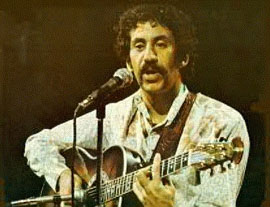 Did you know: Singer and songwriting legend Jim Croce (right) died in a plane crash at the Natchitoches airport on Sept. 20, 1973 after playing a concert on the NWSU campus.